DOODLE MACRO T-SHIRT by Ladina Steinegger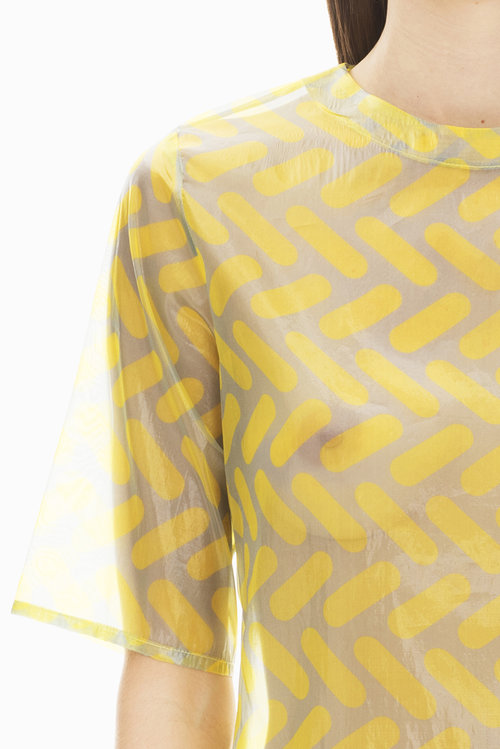 DOODLE MACRO T-SHIRT by Ladina Steinegger
Transparent T-shirt with original pattern designed by Ladina Steinegger. Digitally printed in Como and sewed in Rome, the shirt is 100% made in Italy. It comes in two colour combinations, grey and yellow or grey and pink.

50% Silk 50% Nylon
IT size 40
100% made in Italy, designed in Rome and printed in Como

Ladina Steinegger is a Swiss Textile and Fashion Designer based in Milan. After receiving her Bachelor's degree in Art History and Cinema, Ladina moved to Italy to join a Master programme in Textile Design at NABA Fine Arts Academy in Milan. For several years she worked at Ratti textiles in Como, where she developed original prints for the most renowned fashion houses. After that she established her own brand LADINA STEINEGGER. She designs original patterns making full use of her passion for visual art and modernity.